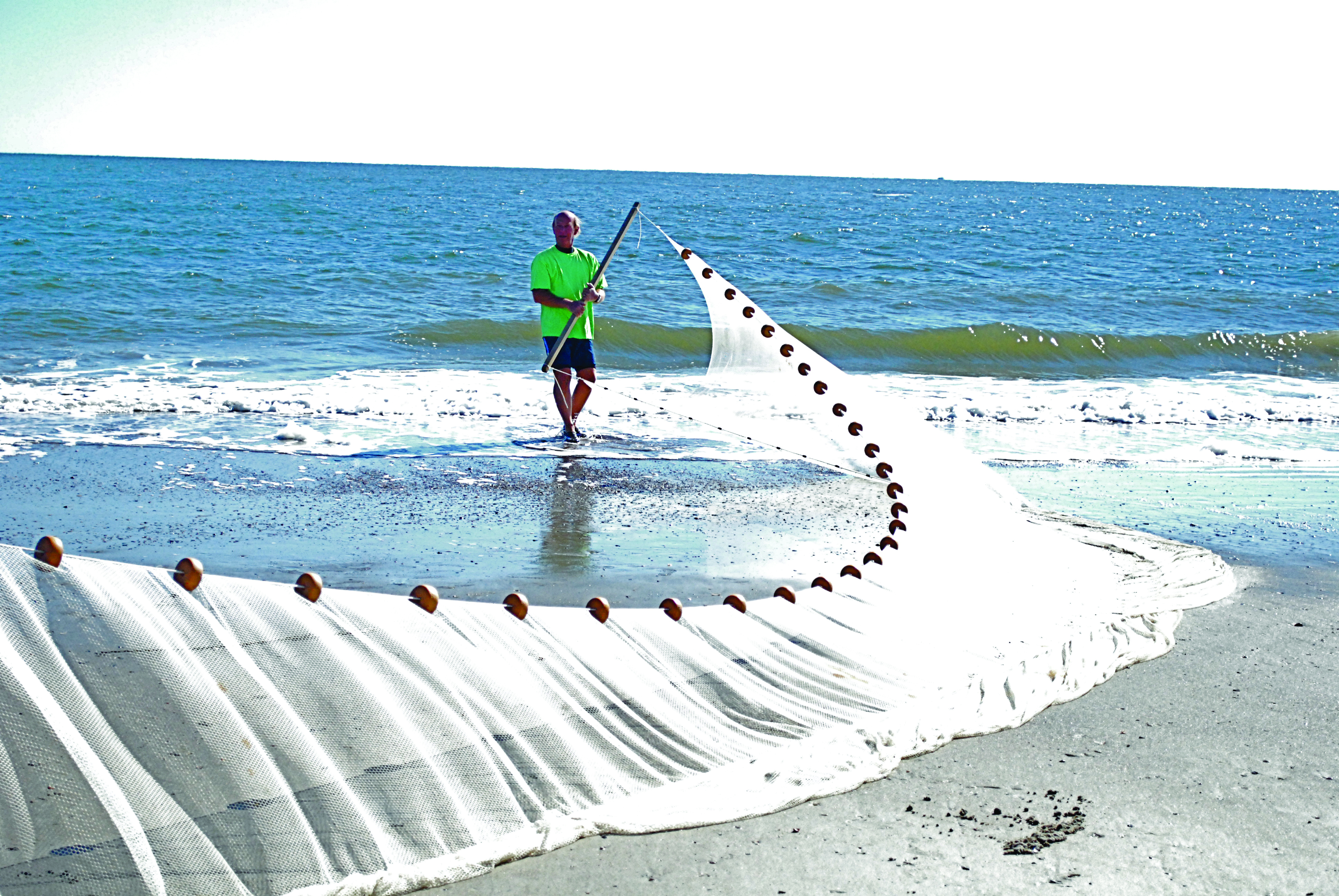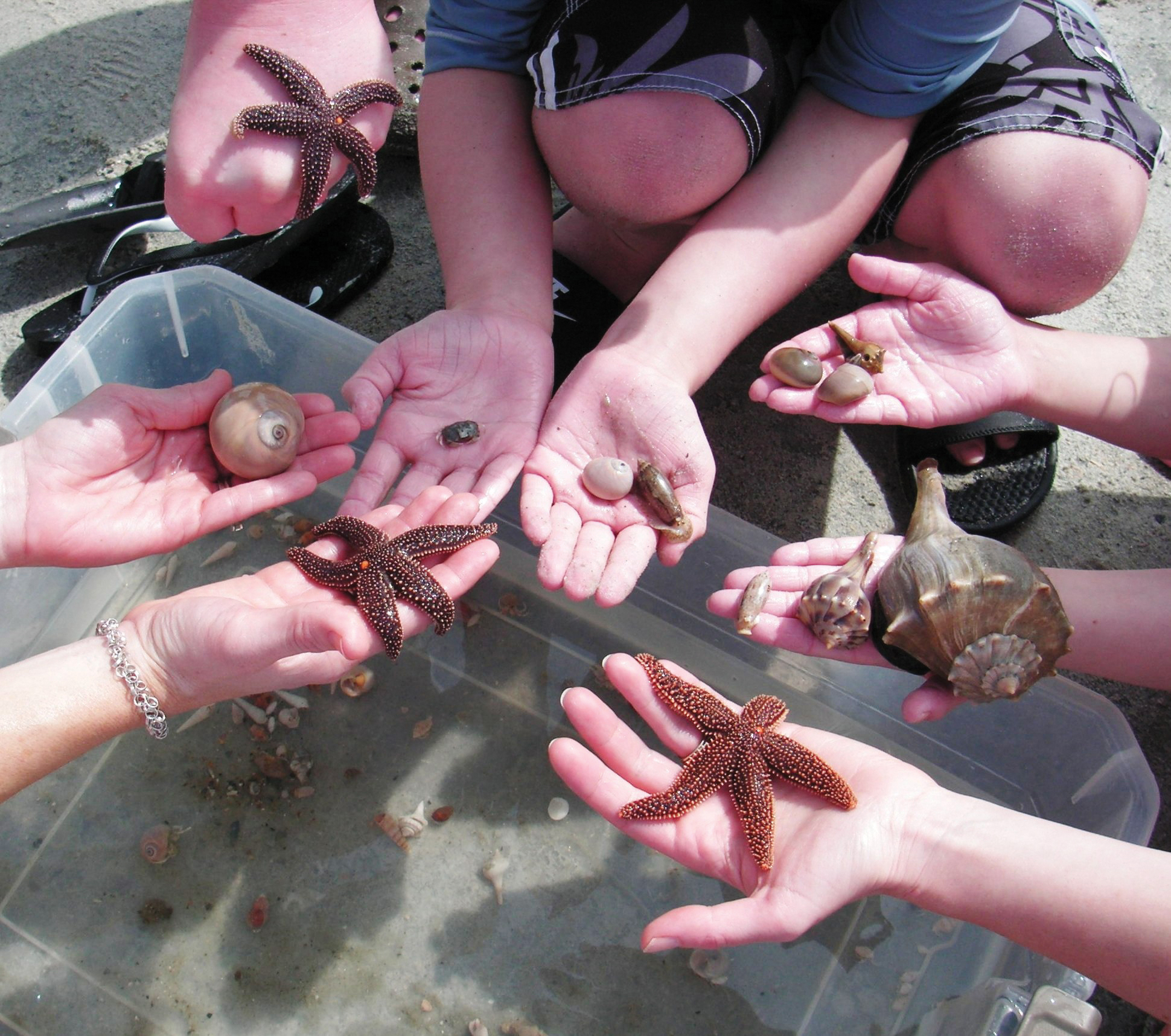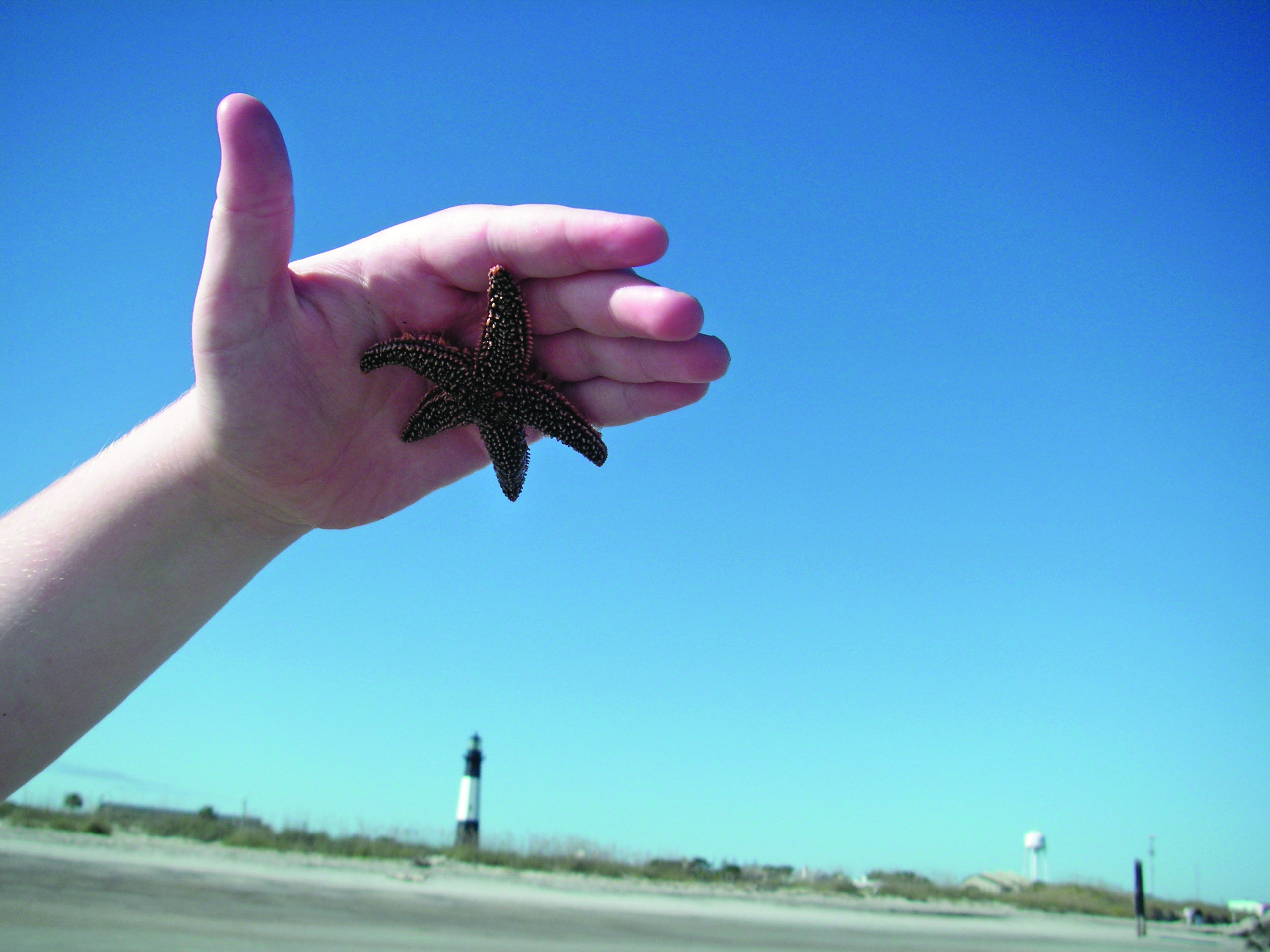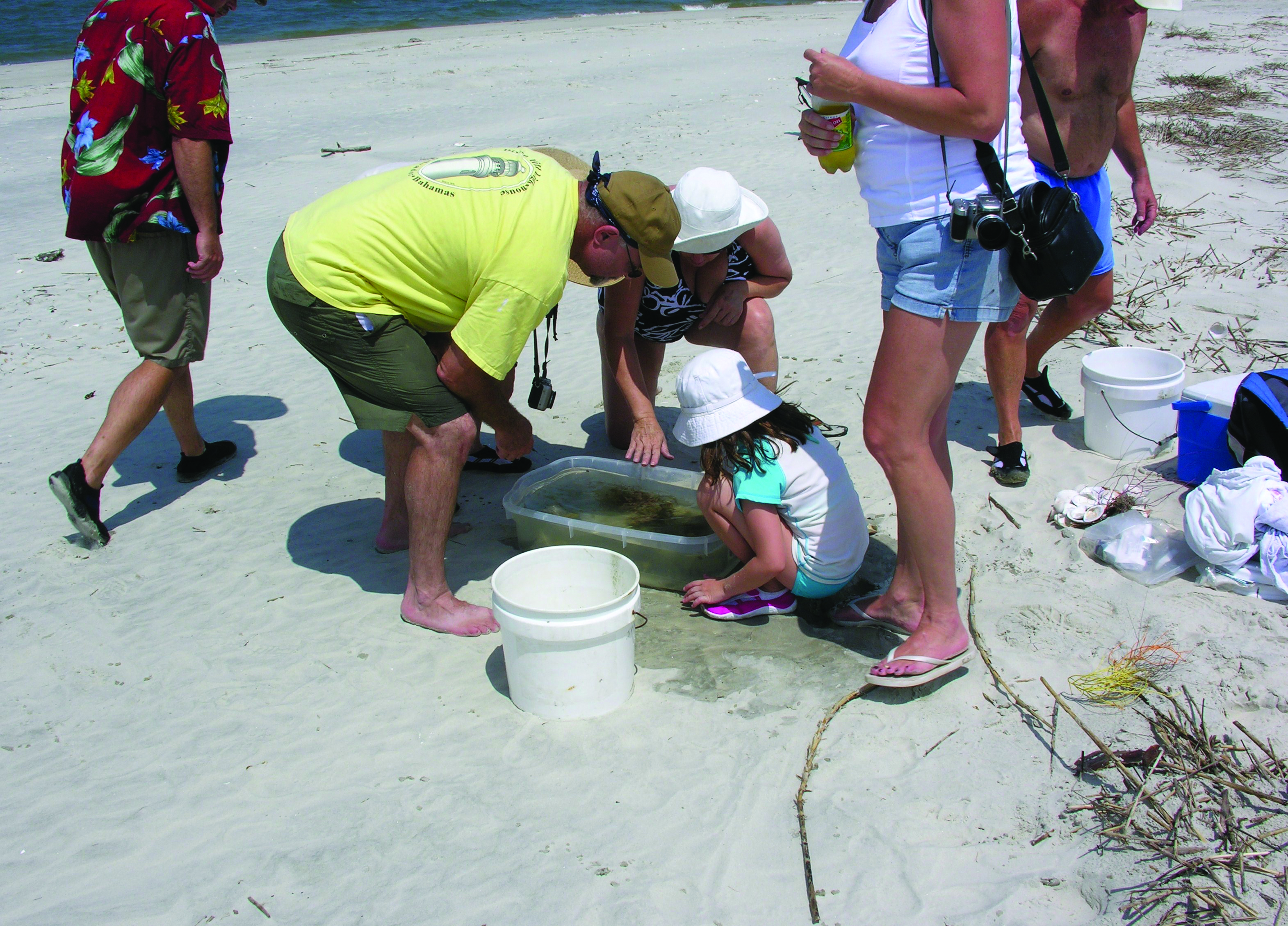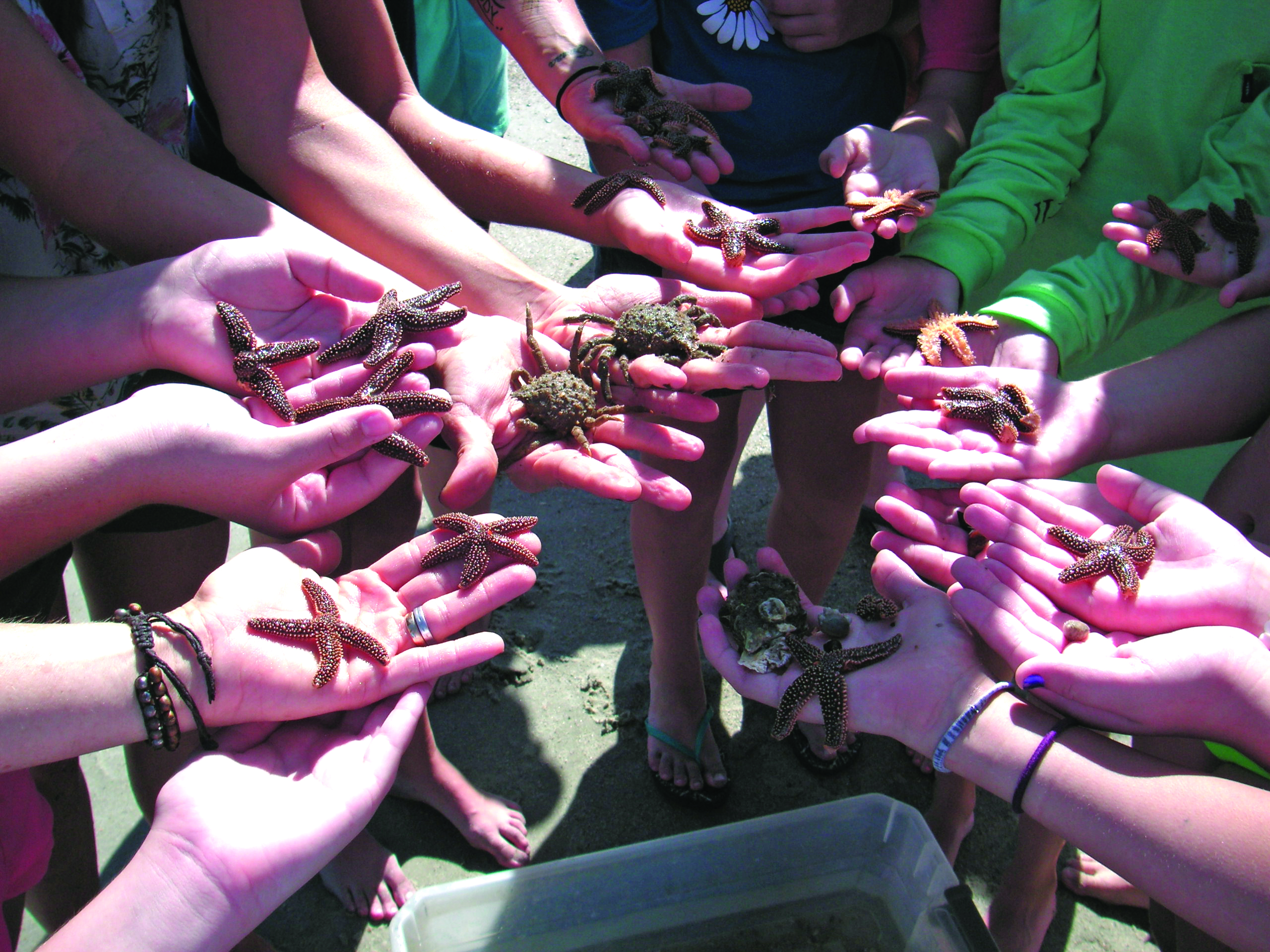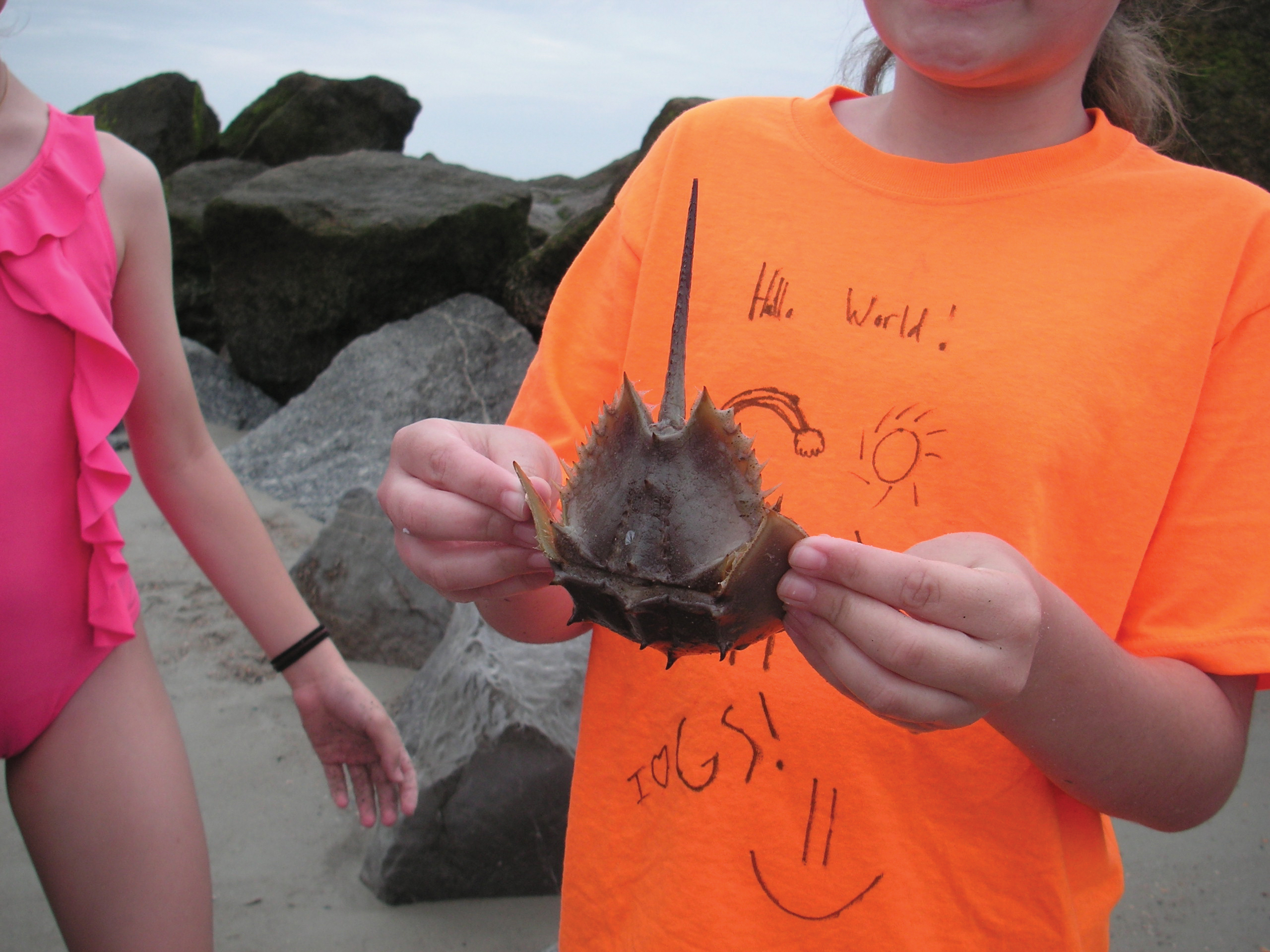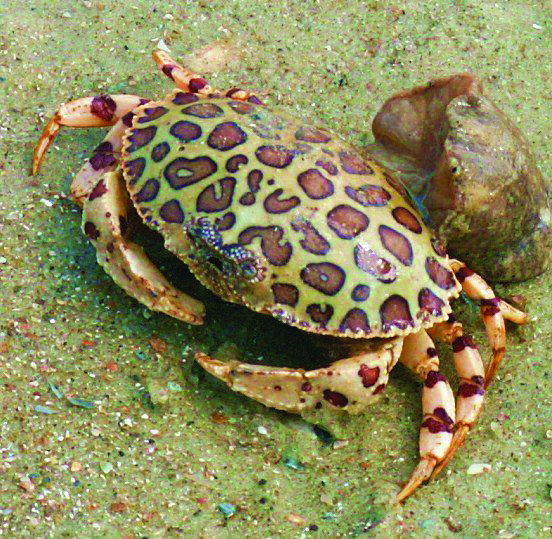 Discover Tybee's Natural Marine Treasures with scientist/biologist, Dr. Joe Richardson
Make your beach trip more than just a trip to the beach. Make it a valuable experience discovering and learning about animals and habitats of Georgia's beaches and barrier islands. Adult and school groups from South Carolina, Georgia and Florida regularly ask "Dr. Joe" to lead their Tybee Island and barrier island beach trips. Spend some time exploring with a marine biologist. Families from all over the US schedule trips with Dr. Joe to explore Tybee's marine life. Because trips are scheduled around low tide, the times change from day to day.
Tybee offers a wide variety of habitats to explore and animals and shells to be found. A typical beach ecology trip consists of many topics and activities including:
• Beachcombing for animals, identifying them, talking about how they live, who eats who, their adaptations
• Exploring tide pools along the rock jetty; discussing the intertidal zone and adaptations for living in this dynamic habitat
• Collecting live specimens for our "field aquarium"
• Pulling a 50 ft. beach seine net, examining fish and other animals caught, discussing their adaptations
Family and Group Rates • Great for All Ages!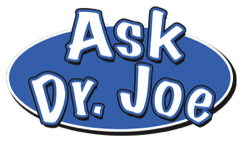 Have a beach ecology question? Find something interesting you can't identify? Post it on our facebook page and ask Dr. Joe!
More than just a trip to the beach!